Why Become a Certified Axiogenics Partner?
Because you want to make a bigger difference for more people and/or organizations,

and…

… because you want to be able to deliver the most effective, game-changing, science-based coaching, training, and consulting services on the planet.
See what our Certified Axiogenics Partners have to say (8 mins)...
What Does it Mean to be an Axiogenics "Partner"?
It means we don't just train and certify professional coaches,. trainers, and consultants to use our leading-edge tools, systems, methodologies, and processes, we "partner" with them to unleash the best in human potential through the science of neuro-axiology.
Axiogenics Certified Partners deliver services to a huge range of individual, team, and organizational clientele in virtually every walk of life and business. They have the tools, knowledge, skills, and materials to deliver game-changing transformational services no matter who their target client, market, or niche may be.
Our science-driven systems enable our Certified Partners to deliver training, coaching, and consulting services that produce unprecedented results through:
Valuegenic Self-Leadership Development
Valuegenic People Leadership Development
Valuegenic Organizational Leadership Development
Valuegenic Organizational Culture Development
Hiring, Selection, and Onboarding Related Services
Our global family of partners enjoy open access to an unprecedented level of ongoing training and support to help further their knowledge, skills, and success.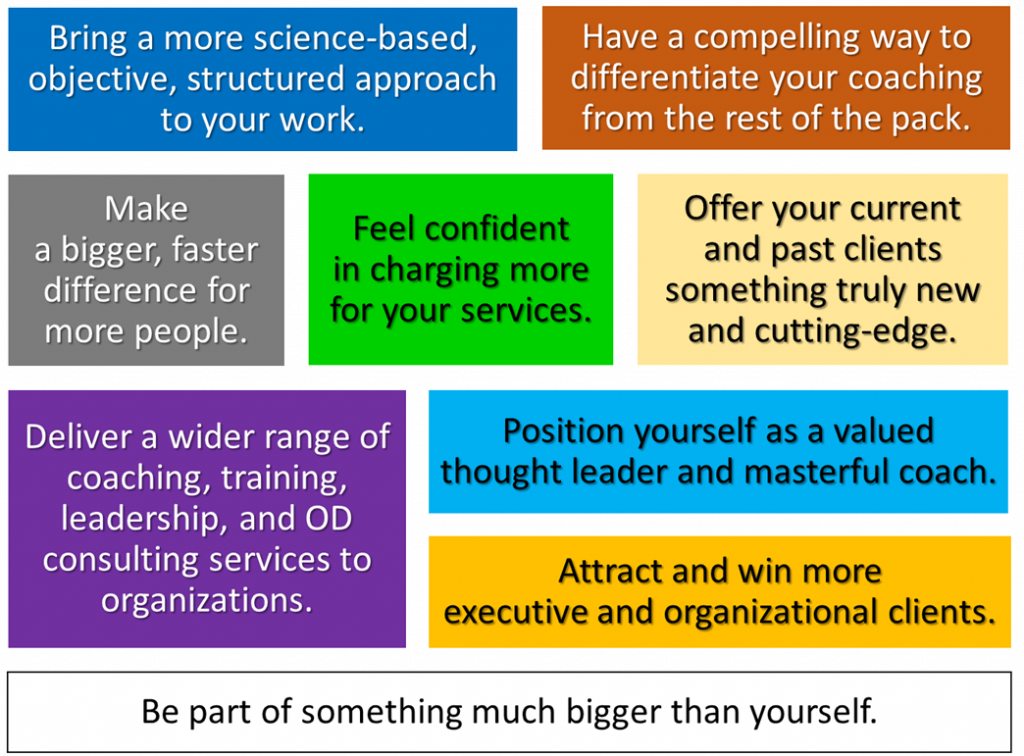 See what some of our Certified Axiogenics Partners have to say (8 mins)...
Training and Certification Process Overview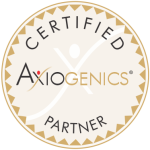 The first step in becoming an Axiogenics Certified Partner is to complete our Self-Leadership 1-2-3 program with one of our existing Certified Partners.  This is about becoming a "product of the practice"  of being a Valuegenic Self-Leader.
Following the Self-Leadership program, our formal training includes a 75-minute online self-study video course, about 30 hours of live interactive group training over 8-14 weeks, up to 6 hours of private mentoring as you work with your first "Self-Leadership 1-2-3" clients, and a certification exam process.
And we don't stop there. Our Partners also enjoy ongoing twice monthly MasterMind Zoom Conferences, a library full of additional resources and materials for sales and marketing tools, articles, webinar recordings, and other materials. Plus, access to our executive team members for help and support. 
We do not require ICF certification and we do not train explicitly to the ICF Core Coaching Competencies. However, this training and its hours can be used as CCE credits toward higher levels of ICF certification and maintenance.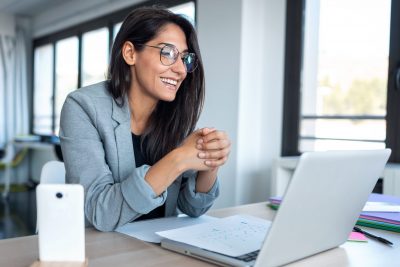 Ready to Learn 
More? Let's Talk!
We'd like to learn more about you and your current practice. Complete and submit the form below and we will follow-up with you to schedule an initial conversation to answer your questions and explore if becoming a Certified Axiogenics Partner makes good sense for you.