Axiogenics, LLC is the world's leading pioneer in the field of applied neuro-axiology (brain science + value science) and NCRT (Neuro-axiological Cognitive Remodeling Technology). We develop science-driven proprietary analysis, training, consulting, coaching, and organizational development services that break through the barriers and limits of habitual thinking to enable breakthrough results in people's lives, families, and organizations.
Our company was created in 2010, shortly after the publication of our co-founders' book "Answering the Central Question." Our message is simple (though our science is not): Success in any worthwhile endeavor is ultimately about the value we create, not just the value we get. When we learn to think and act with the conscious intention of generating greater value, our lives, families, businesses, and communities become richer in every good measure. 
To that end, we invite people to adopt, as the central theme of their life and all of their endeavors, a profoundly powerful question we call "The Central Question of Life, Love, and Leadership"…
What choice can I make and action can I take,
in this moment, to create the greatest net value?
Our Core Values
From the very day that Axiogenics was formed, our commitment has been to live and operate according to the very principles we teach. It is from this foundation that Self-Leadership, Integrity, and Value Generation are our highest Core Operating Values. 
Self-Leadership: To engage our own best ways of thinking in any and all moments that matter.
Integrity: We operate in accordance with the axiological hierarchy of value – Quality of life for all our customers, coaches, partners, and stakeholders is our primary concern, profit is secondary. We will always strive as individuals and as a company to adhere to the highest possible moral standard.
Value Generation: Success in life and in business is all about generating value (goodness). The compass by which we steer our decisions and actions is The Central Question in every decision, action, and interaction. Our services and the experiences that people have with them must deliver extraordinary value in their lives and businesses. 
Our Vision and Mission
Our Vision is a world in which the predominant mindset by which people live their lives is one that is focused on creating greater value, and as a result, the fullness of human potential for goodness is realized. 
Our Mission is to provide our clients and partners with highly-effective neuro-axiology based knowledge, technologies, systems, and tools that they can use in their life and businesses to unleash and develop human potential and performance. In particular, through the cultivation of the master core competency of Valuegenic Self-Leadership made possible by our VQ Profile Assessment and NCRT.  
In addition to the services we provide to clients and partners, we seek to create a global community of people who share the desire to live, love, work, and lead from a deep commitment to generating Value. 
Our Leadership Team
Axiogenics, LLC was co-founded by Peter Demarest, Harvey Schoof, and Traci Duez. Each brings a unique history and body of knowledge and experience to the firm. We are deeply passionate and committed to our work and our mission to make a significant difference in people's lives and organizations.
Peter D Demarest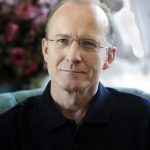 Phone: 484-840-1095  peterd @ Axiogenics.com Philadelphia, PA
Set up a 30-minute appointment: https://calendly.com/pdd/30min
Peter is the co-founder and President of Axiogenics, and lead author of the book, Answering The Central Question, which introduced the science of neuro-axiology to the world. He is recognized as a global thought leader, pioneer, and speaker in the fields of coaching, leadership, organizational development, and education. 
Prior to Axiogenics, Peter enjoyed a 22+ year career in I.T. where he held a variety of positions from geek to guru in both the corporate and the entrepreneurial worlds. Peter is also a veteran of the U.S. Navy submarine service.
Beyond his passion for the work of Axiogenics, Peter is a musician in a local band (drums and vocals) and enjoys cooking, scuba diving, woodworking, beekeeping, and DIY projects. 
---
 Harvey J. Schoof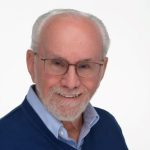 Phone: 517-626-6628 harvey @ Axiogenics.com  Lansing, MI
Since age 19, when he taught his first class of fifty third-graders, Harvey has been involved in the work of educating, counseling, training and coaching. He has worked as a rehabilitation counselor, manager, and HR professional, as well as an instructor of management and organizational communication at seven different colleges and universities.
He is a founding member of the da Vinci Charter School Academy, where he served as the board president for 12 years, as well as a founding board member of the Michigan Association of Charter School Boards.
Over the past 30 years, Harvey has become an acclaimed expert in the science of applied Axiology, training coaches and other practitioners from across the United States, Canada, the UK, Germany, Switzerland, Australia, and the Netherlands.
Throughout his consulting and coaching career, Harvey has worked with hundreds of companies and thousands of managers, sharing his insights and experiences to assist them in becoming more valuegenic in their personal and professional lives.
Harvey is a founding partner of Axiogenics, LLC. He lives in Michigan with his wife Jan. They have three wonderful children and six awesome grandchildren.
---
 Traci Duez
Phone: 832-886-6452  traci @ Axiogenics.com Sugar Land / Houston, TX
Traci attended Case Western Reserve University in Cleveland, Ohio. She graduated with a Bachelor of Science degree in Chemistry and a minor concentration in Sports Medicine. She was captain of the women's basketball and women's track and field teams. It was there that she developed a passion for personal development and discovered that her mental game had to be as sharp as her physical game. Upon graduation, she went on to further her studies in Athletic Coaching and Sports Psychology at The Ohio State University in Columbus, Ohio. She became an assistant women's basketball coach at Otterbein College and later the head girls' basketball coach at Columbus Academy.
In 1992, Traci joined Abbott Laboratories, Ross Products Division as an analytical chemist. She was quickly recognized as an innovative leader and promoted to a role that was commissioned with starting a consumer products quality assurance laboratory. Her knack for innovation led to an automated laboratory that utilized a robot to prepare samples instead of large volumetric flasks and beakers. The result was a 450% saving over the previous cost of testing.
Traci quickly became an expert in the field of laboratory informatics and left Abbott in 1998 to join Taratec Development Corporation, an IT consulting company that specialized in the pharmaceutical and life sciences industries. (This company was acquired by Patni Computer Systems.) At Taratec, she led productivity and quality improvement projects for 3 of the top 10 pharmaceutical companies in the United States.
In 2001, Traci was recruited to Digital Consulting & Software Services, Inc. to become the director of the Life Sciences consulting practice. In 2003, she was promoted to director of all consultants (100+) at DCSS which included the national Life Sciences practice and four local business units in Houston, New Orleans, St. Louis, and Atlanta. It was in this role that she instituted a leadership development program and recognized her true passion for growing corporate leaders.
In 2005, Traci started her own coaching and consulting company using the principles and practices of neuro-axiology. In the past 10 years, she has spoken at more than 200 events in numerous countries about the practical application of neuro-axiology. She has coached and trained over 10,000 people and is proud to join forces with Peter and Harvey to share this unique, approach to growth and change with thousands and thousands of others.