Links to other items that may be of interest…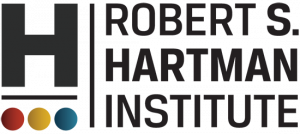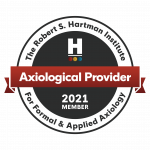 Robert S. Hartman Institute for Formal and Applied Axiology. The Hartman Institute exists to preserve, evolve, and promote the work of Dr. Robert S. Hartman (1910 – 1973), who is considered the "father" of formal (scientific) axiology or value science. Axiogenics is a registered Axiological Provider member of the Hartman Institute. 
Deeper Dives in to Dr. Hartman and the Hartman Value Profile
Harvey Schoof, co-founder of Axiogenics, has a separate web site that goes deep in to Dr. Hartman, Axiology, the Hartman Value Profile instrument and its Validation Studies.
The Problem With the Myers-Briggs Personality Test
Published in December of 2021, this article by Carla Delgado, a regular contributor to the magazine, explains "The MTBI type indicator is one of the most popular personality tests around the world. But its original design and the results it produces lack scientific support."