Here's the full version of the introductory video on our home page.
This is a 5-Minute TEDx-Style presentation on Neuro_Axiology and The Central Question of Life, Love, and Leadership This is a Masterclass on Neuro-Axiology, NCRT, and Valuegenic Self-Leadership for CHROs, Learning Leadership, OD Professionals, and Executive Leaders illustrating what makes Axiogenics and true Game-Changer for all things related to people development. Conducted on July 11, 2023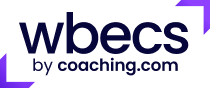 Again in 2023, Peter Demarest presented for the WBEBCS Pre-Summit: How WantPower Beats WillPower. Here is the recording of his session.
Visit www.wbecs.com to learn more about WBECS.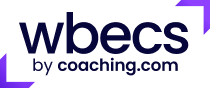 We're excited that Peter Demarest was once again a WBECS top-rated presenter in 2022. His session title is:  Valuegenic Self-Leadership: Being a Game-Changing Coach. Here is the recording of his session.
Visit 
www.wbecs.com
 to learn more about WBECS.

Our co-founder and president, Peter Demarest, has been recognized as an industry world-class thought-leader and top-notch presenter by the World Business and Executive Coaches Summit (WBECS). In 2020, he shared the virtual stage with such notables as Marshal Goldsmith, Adam Grant, Martin Seligman, Peter Hawkins, Macia Reynolds, and Patrick Lencioni.
As one of the top presenters, he's been asked to come back for the 2022 summit. Stay Tuned!
Below are some recordings from Peter's 2020 presentations.
Pre-Summit Webinar – An introduction to neuro-axiology for professional coaches (June 2020).
Here's is a recording of Peter's FULL Summit Session #1 (October 15, 2020)..